YOU GET A 25,000 Website Visits Or 200 FREE POSTCARDS,
200 FREE POSTAGE STAMPS, & 200 FREE ADDRESSES.
Pre-Addressed Postcards & Adhesive Stamps Are Packaged
Together To Be Delivered Within Two Weeks To You.

When You Receive A Deal From A FREE Member's Efforts,
Your Commissions Will Be Reduced By The FREE Member's Commissions.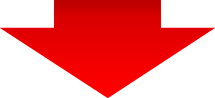 YOU MUST BE A STAGE TWO MEMBER TO
RECEIVE A 25,000 WEBSITE VISITS OR
200 FREE POSTCARDS, STAMPS & NAMES
FROM YOUR STAGE TWO MEMBER SIGNUPS.
This One Time Investment For Yourself Will Provide You With
FREE Postcards, FREE Stamps And FREE Addresses FOR LIFE!